The name of this resort is derived from the word "Aarohanam" where the word 'rohanam' or 'roham' means to climb (a hill)
Discover the simple yet elegant art of living at "Aaroham Resort" which is located in a way so as to give its guests the memorable experience of deep valley and deodar forest.
This luxury resorts is surrounded by the divine beauty of Pir Panjal Mountains. A calm atmosphere of this resort is a treat to be explored for the sore eyes and hearts of our guests. The view from this resort is majestic as the snowy mountains of the Pir Panjal Ranges seem to be teasing our guests to touch the tips.
Our resort is well endowed in natural charms and a undeniable cultural appeal that make this highly acclaimed resorts in Dalhousie a unique place to stay at with your family and friends. The greatest advantage of staying at Aaroham resorts is that it promises stunning and everlasting mountain views. The landscape from this resort is absolutely breathtaking and awe-inspiring.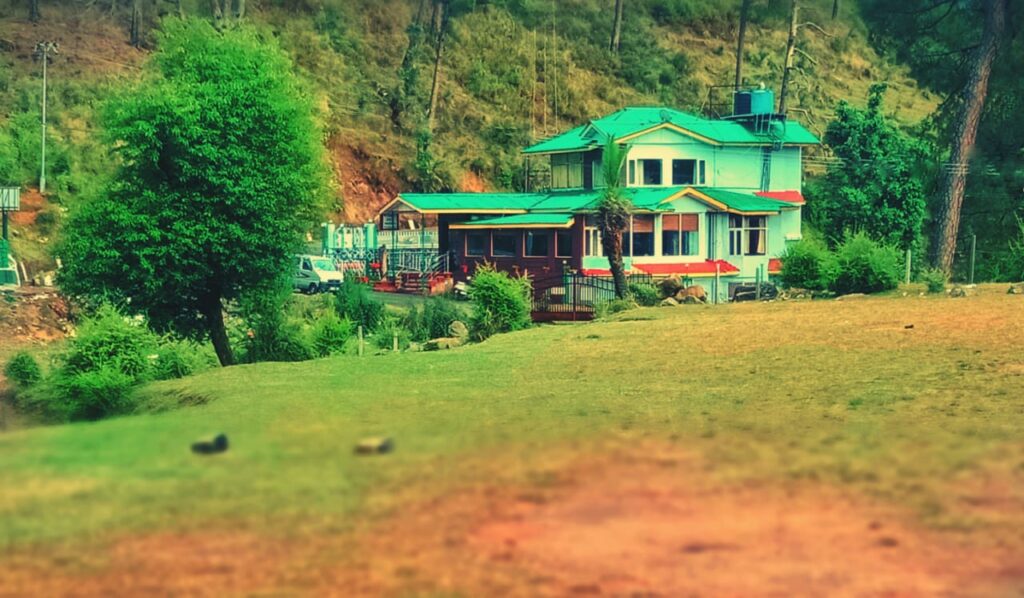 "Aaroham" has been derived from the word "Roham," which means climbing a hill. Moreover, the terms "Avarohanam" and "Aarohanam" describe musical scales in classical music. In other words, Arohanam is essentially the sequence of swaras that are used in a raaga in a piece of music's ascending passages. As is evident, the name of the resort has been carefully chosen after much deliberation so that it resonates with the guests who stay with us.
Aaroham is a luxury resorts that was designed to create unique and memorable experiences for its guests in line with great Indian hospitality. The heart of Aaroham Resorts is definitely in Atithi Devo Bhava, and we stand by the ancient hospitality practices of our country. The resort strives to please the guests by focusing on the five main elements of our being – Earth, Fire, Sky, Air, and Water.
The main goal of Aaroham Resort is to make sure that all its guests experience the greatest level of comfort during their stay with us, regardless of whether they stay in a cottage or a room. We include world-class furniture, modern amenities, and soothing wall color, as well as artwork to help you unwind and make the most of your stay at Aaroham.
We also boast of some widely acclaimed multi-cuisine restaurants that serve delicious local food. What's more, the property is absolutely beautiful, and you can explore it with treks, nature walks, scenic drives as well as countless fun-filled activities.
We live in the times of COVID-19, where we need to take extra precautions in our surroundings and ensure that everything is properly sanitized and hygienic so that we can stay safe and sound. At Aaroham, we make sure that our guests do not have to worry about Coronavirus or getting infected. In order to accomplish this, we follow the highest standards of cleanliness, disinfection, and sanitization of all guest rooms and common areas. Hence, you can rest assured that your stay with us will be sanitary and memorable for you and your loved ones. In addition to that, you will find complementary sanitizers in your room, and we make sure that the rooms of guests are cleaned on a daily basis so that there is no chance of any infection and you can have a stress-free stay with us.